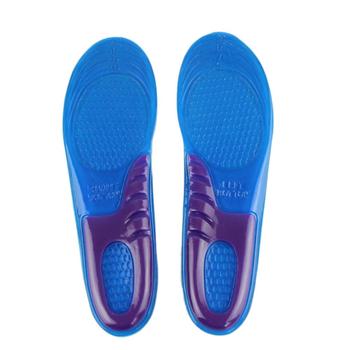 Overview
The plantar fascia acts like a bowstring and supports the arch and several muscles inside the foot. When there is increased stress on the arch, microscopic tears can occur within the plantar fascia, usually at its attachment on the heel. This results in inflammation and pain with standing and walking and sometimes at rest.
Causes
When the foot moves, the plantar fascia stretches and contracts. Plantar fasciitis is caused by the repetitive overstretching of the plantar fascia. If the tension on the plantar fascia is too great, this overstretching causes small tears in the plantar fascia. This in turn causes the plantar fascia to become inflamed and painful. Factors that contribute to the development of plantar fasciitis include having very high arches or flat feet, gender, while anyone can develop plantar fasciitis, it tends to occur more commonly in women, exercises such as running, walking and dancing, particularly if the calf muscles are tight. Activities or occupations that involve walking or standing for long periods of time, particularly on hard surfaces, wearing high heeled shoes or shoes that do not offer adequate arch support and cushioning, being overweight, additional weight increases the tension on the plantar fascia, poor biomechanics, extra tension is placed on the plantar fascia if weight is not spread evenly when standing, walking or running. Some cases of plantar fasciitis may be linked to underlying diseases that cause arthritis, such as ankylosing spondylitis.
Symptoms
The typical presentation is sharp pain localized at the anterior aspect of the calcaneus. Plantar fasciitis has a partial association with a heel spur (exostosis); however, many asymptomatic individuals have bony heel spurs, whereas many patients with plantar fasciitis do not have a spur.
Diagnosis
Your doctor can usually diagnose plantar fasciitis just by talking to you and examining your feet. Rarely, tests are needed if the diagnosis is uncertain or to rule out other possible causes of heel pain. These can include X-rays of the heel or an ultrasound scan of the fascia. An ultrasound scan usually shows thickening and swelling of the fascia in plantar fasciitis.
Non Surgical Treatment
Plantar fasciitis treatment can be conservative (non-surgical) or invasive (surgical). Among the non-surgical ways to manage plantar fasciitis involves stretching and icing exercises. A night splint which help stretch the Achilles tendon and plantar fascia overnight, so that they can be more easily stretched during the morning. Orthotics that can be custom-made for the feet can also distribute tension on the feet more consistently. Corticosteroid is injected into the affected area to relieve pain and decrease inflammation. Doctors may also use extracorporeal shockwave therapy before considering plantar fasciitis surgery. During the therapy, sound waves are used to stimulate the affected area and eventually heal it. Physical therapy incorporation, deep massage stretching, and other modalities can at times be a helpful adjunct treatment. Surgery for plantar fasciitis is only considered when all other conservative treatments have failed.
Surgical Treatment
More invasive procedures to treat plantar fasciitis are usually sought only after other treatment has failed to produce favorable results. Corticosteroid injections deliver medicine into the injured fascia to reduce pain. However, this treatment may weaken the plantar fascia and result in further damage. In addition, extracorporeal shock wave therapy (ESWT) is a treatment where sound waves are sent through the damaged tissue in order to stimulate the damaged tissue and encourage healing. This method is relatively new in treating plantar fasciitis and your doctor will be able to tell you if it is the right method for you. Lastly, surgery is the last option for those suffering from chronic or severe plantar fasciitis.
Prevention
An important part of prevention is to perform a gait analysis to determine any biomechanical problems with the foot which may be causing the injury. This can be corrected with orthotic inserts into the shoes. If symptoms do not resolve then surgery is an option, however this is more common for patients with a rigid high arch where the plantar fascia has shortened.